My 1st Project: Stripe Sweaters for My Dog!
I discovered this lovely art called "Crochet" from one of my friend last September 2011. She was crocheting a scarf for her Mom and I thought it was really cute. It looked tedious and complicated but I always love crafting and was eager to learn it. I went on asking her where she got her materials.
That very day after work, I headed down to Daiso (the famous Japanese $2 shop) to get my yarn and crochet hook and hurried home with excitement.
I've decided to make something for my dog (Twinkle). I love dogs! Clueless of how to start, i went on-line to get some help and found this amazing Crocheter on YouTube traceyissh. I fell in love with her Bijou's Candy Stripe Coat and decided to make one for my dog. The best thing of all is that she explains everything step-by-step. 
Here's the link of her Bijou's Candy Stripe Coat:
http://www.youtube.com/watch?v=4X8Dazqmexg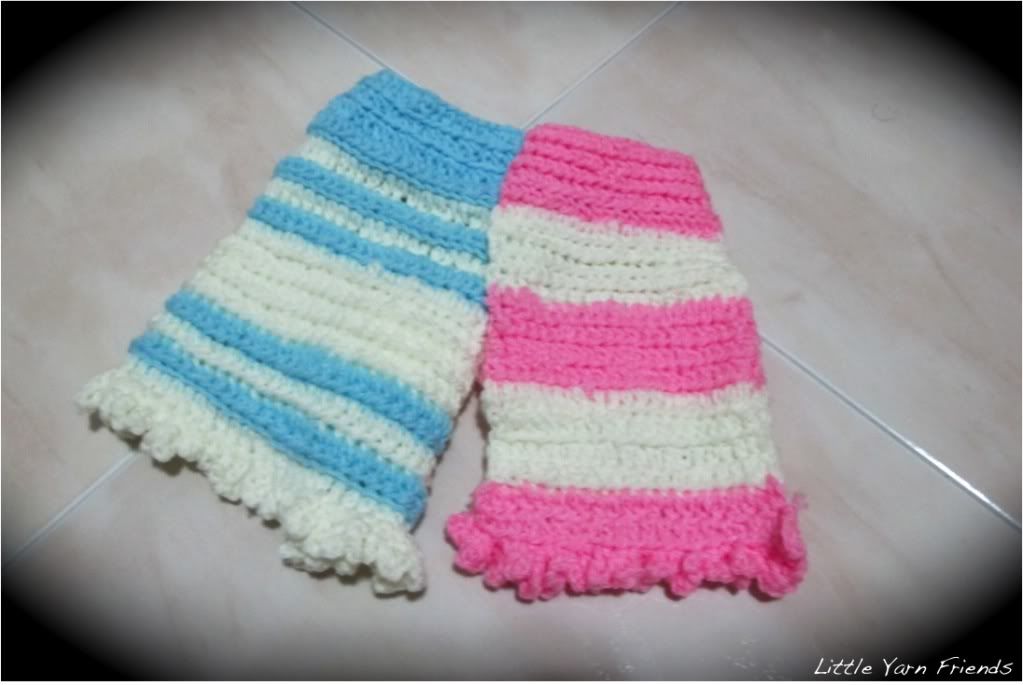 Tadaa!! Here's a picture of the sweaters. I did the pink one first and realized its a little too small on Twinkle. So i tried to re-do another one so it will fit my dog better. You can see the uneven stitches. But i'm really happy with the final products since it was my first time! :)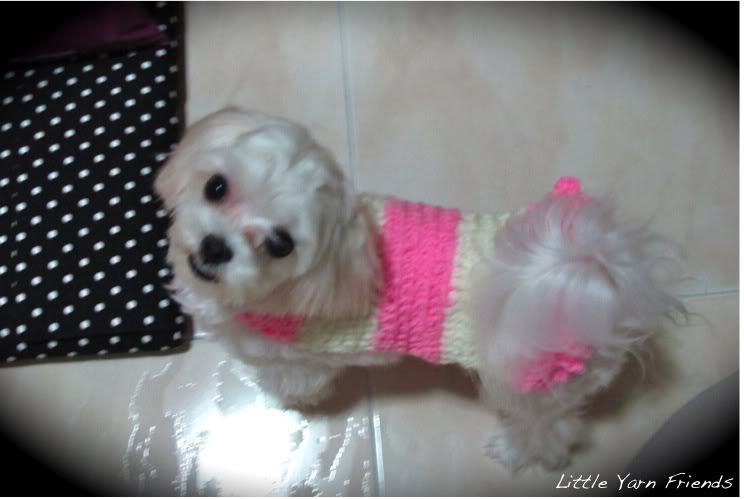 Twinkle with my very 1st Crochet Stripe Sweater. She looks so cute wearing it!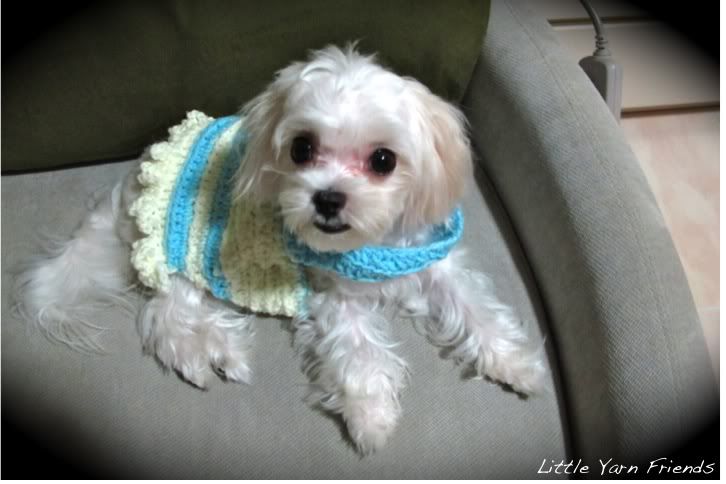 This is the 2nd Sweater I've crocheted. I tried playing around with the stripes so it looks different from the 1st one.
1 Notes/ Hide
littleyarnfriends posted this