Lil' Twinkle
Say hi to the latest member of "littleyarnfriends". Her name is Lil' Twinkle. Does she look familiar? She is Twinkle's Mini Me.
I followed the body parts of this chihuahua pattern that i found on-line and made changes to the ears and tail so it resembles more like my dog. This pattern can be used to make many other breeds. Just change the color of yarn or the eyes and ears etc. Get creative!
Here's the link:
http://www.cuteamigurumi.com/search/chi+hua+hua/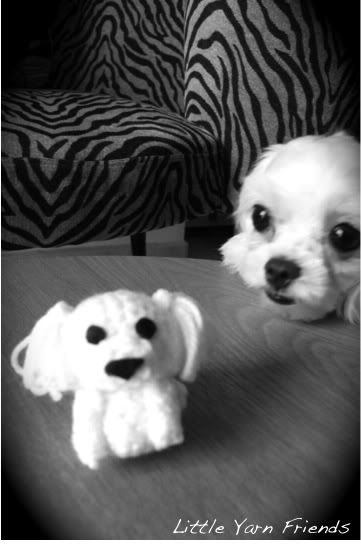 Twinkle is starring at her new little friend. I love this picture!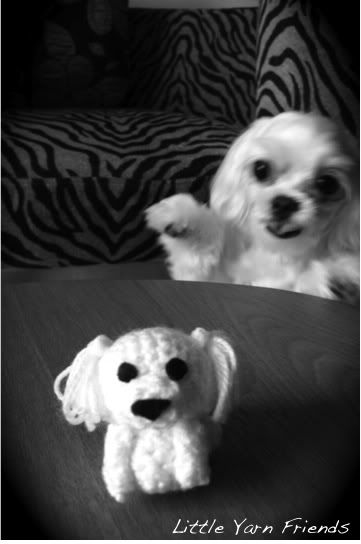 "Hi, I'm Twinkle. What's your name?"